When my brilliant editor at Ten Speed Press asked me to write a new Russian cookbook, I cringed. I couldn't help remembering what happened the first time around. September 1, 1983 was the pub date of my very first cookbook, A la Russe: A Cookbook of Russian Hospitality. It's a date I remember precisely because I'd been told the New York Times was planning to run a great review of the book. I was beyond excited. But that morning I woke to the news that the Russians had shot down KAL flight 007. Talk about Russian hospitality! The Times pulled the review.
I wasn't immediately sure that I wanted to write another Russian cookbook—hadn't I already been there, done that? But the more I thought about it, the more I realized this was a book I was made to do. After 40 years of studying Russia, thinking about Russia, and speaking Russian, not to mention my dozens of trips and couple of years living there, I had something to say, and what a fabulous opportunity to share it! Americans tend to think of Russian food as either unbearably grand or irredeemably stodgy. I wanted to offer a corrective of sorts, to show readers the true glories of Russian cuisine—not Soviet food or French-inflected meals, but the real thing: the rustic, delicious foods that Russians have been eating for over a thousand years. These dishes happen to be in tune with the diet considered most healthy today. Whole grains rich in fiber, cultured dairy products and fermented foods bursting with probiotics, vitamin-rich plants foraged in the wild. That means dishes like fresh farmer's cheese studded with radishes and scallions, hot cabbage soup enriched with caramelized onions, cold beet soup brimming with garden vegetables and dill, salted wild mushrooms scented with garlic and cloves, tart black currants stirred simply with honey for a midwinter boost of Vitamin C, and black bread toasted and fermented into refreshing kvass.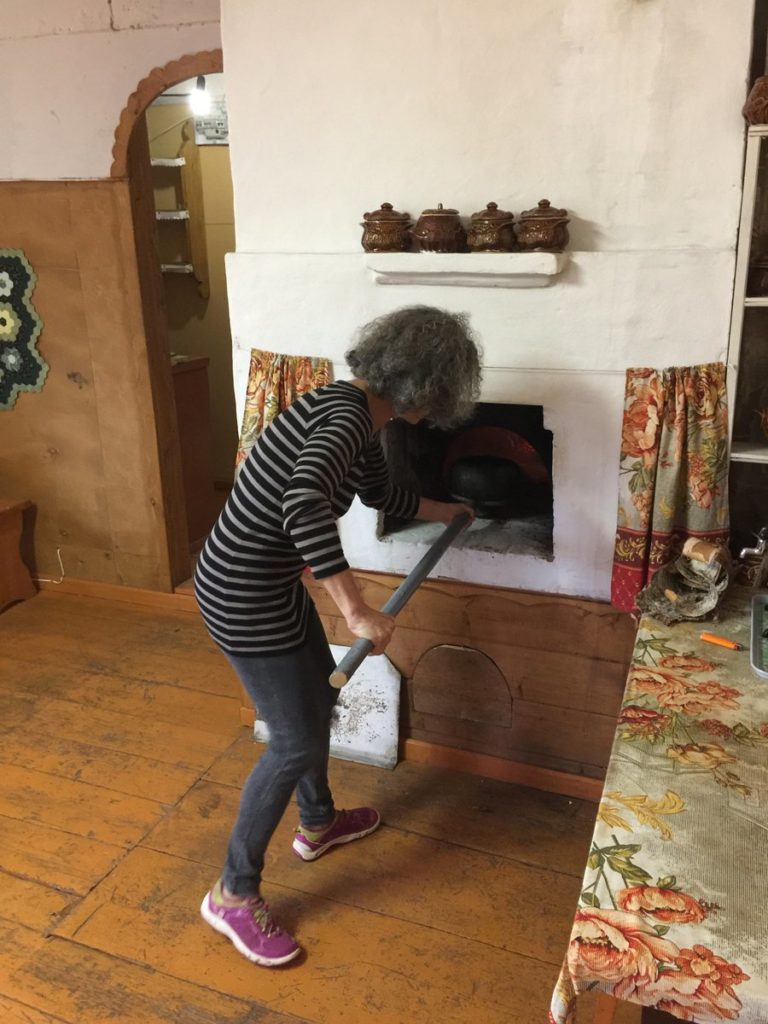 I got myself psyched! I signed a contract and made plans for a lengthy research trip to Russia with my husband. We decided to focus on the far north, the Kola Peninsula and Arkhangelsk region, to explore the Russia that foreign tourists very rarely visit, where I hoped to find the essential taste of Russia. It seemed like a good time to go. Because of the sanctions that the US and other Western countries imposed against Russia in response to the 2014 annexation of Crimea, an artisanal revival was taking place around food, and I wanted to experience it firsthand.
Then 2016 shocked the world. With Trump's election came a slew of revelations about Russia's bad behavior. The political climate changed overnight. No one was calling Russia the "evil empire" as Ronald Reagan had in the '80s, but it became clear that we're entering into a new Cold War. The idea of a book celebrating Russian culture, even if only the food culture, suddenly seemed problematic.
Still, I went ahead with my travel plans, and the trips were nothing short of spectacular. At the very edge of the Barents Sea, two hundred miles north of the Arctic Circle, I feasted on enormous Kamchatka crab that had been pulled from the icy waters only hours before. I learned how to bake blini in a Russian masonry stove, and discovered what they taste like when topped with melted butter and a fine flour made from oats. My husband and I traveled to the village of Kimzha, named one of the hundred most beautiful in Russia. After a bumpy five-hour drive from Arkhangelsk over kidney-bruising roads, we were greeted with shot glasses of the local barley spirits called brazhka and beautiful little open-faced pies filled with cracked barley porridge. We tasted sophisticated New Russian cuisine in cutting-edge restaurants in Murmansk, where berries and mushrooms and even garden produce have deep flavor, thanks to the midnight sun. I reveled in the Russian North at the height of the harvest season and then again in February, when I enjoyed the preserved fruits of the summer's bounty.
I returned from my travels eager to test recipes and begin writing the book. Everything was good on my end, but like a slow drip politics keep intruding. Each day's news seems worse than the day before, with revelations of hacking, meddling, colluding, poisoning with radioactive isotopes, and more. The Russians are the same—same people, same history, same food—but our perception of the place has changed. My once-straightforward project became fraught. How could I possibly celebrate Russia without seeming like an apologist or a total naif?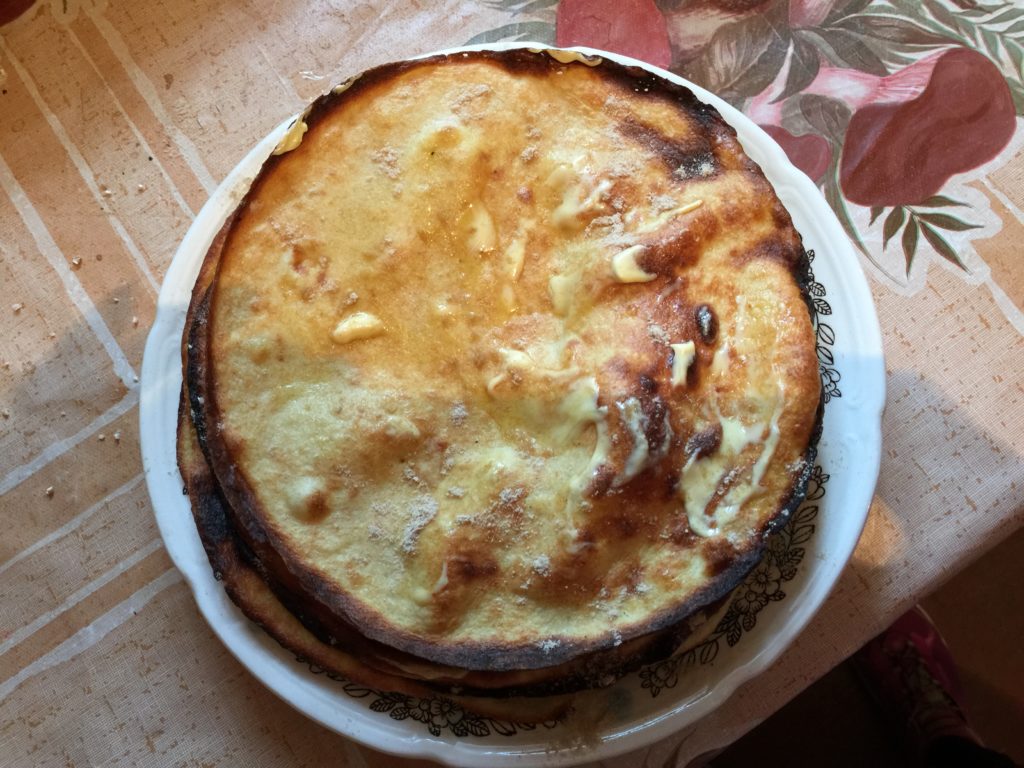 Recipe testing saved me. I found expression in the kitchen. Each recipe carried with it a story and often a memory, and the flavors of the dishes were so exciting that my enthusiasm spilled over from the stove onto the page. I can't be sure whether it was the black currant cheesecake that inspired me most, or my repeated attempts to perfect kislye shchi, a sparkling malt beverage whose recipe had been lost during the long Soviet years. It might have been the repeated nips of a springtime infusion I made from vodka, birch buds, and honey. Whatever the inspiration, one morning I realized I had the answer. My new cookbook wouldn't simply be a corrective to widespread negative notions about Russian food, it would also try to correct the media-made impression that the Russians are all Putins. Sounds silly to say, doesn't it? So, instead of focusing on the din of current, cynical political events, my book would offer a look inside Russians' private lives, at the rhythms of their domestic sphere, at the Russia that most Americans don't know, the Russia where families celebrate and sustain themselves.
Now it's spring, rapidly turning to summer, and I'm eager to bake myriad berry pies in all shapes and sizes and to test Russia's vast repertoire of cold soups. And I'll be infusing more vodka, this time with the season's fresh herbs. My new cookbook is slated for Fall 2019, and I'm keeping fingers crossed that publication day will be more auspicious this time around.